Dr. Otis Washington Performs Chao Pinhole® Surgical Technique in Raleigh, North Carolina
Gum recession breakthrough treatment also known as Pinhole Gum Rejuvenation™ and Lunchtime Gum Lift™
The Chao Pinhole® Surgical Technique (PST®), invented and patented by John Chao, D.D.S., is a scalpel-free, suture-free procedure for treating gum recession.

This procedure is performed by making a small hole with a needle in the gum tissue. Using specially designed instruments, the gum tissue is loosened and guided over the receded part of the tooth. Since there is no incision or suturing, patients can expect minimal post-operative symptoms (pain, swelling and bleeding). Most patients also are pleasantly surprised by the instant cosmetic improvement.

To learn more about the Pinhole® Surgical Technique, please contact our office.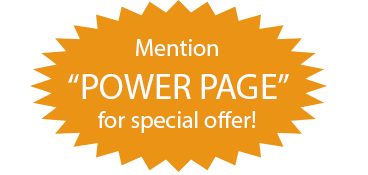 Call Today: (919) 782-9536
Frequently Asked Questions
What is gum recession?
Gum recession refers to the loss of gum tissue along the gumline. This can occur as a result of periodontal disease (gingivitis, periodontitis, advanced periodontitis), the natural aging process, or abrasive habits when it comes to brushing the teeth.
Why should gum recession be taken seriously?
When gum recession occurs, the root structure of the tooth becomes exposed. This means that tooth decay and other problems can affect the teeth along the gumline and beneath it. Since healthy gums are essential for a healthy mouth, getting gum recession treated is important for lasting dental wellness.
What is Chao Pinhole® Surgical Technique?
The Chao Pinhole® Surgical Technique is a minimally invasive option for treating gum recession. Unlike traditional grafting techniques, PST is scalpel and suture free.
All of the tools and techniques used to perform the Chao Pinhole® Surgical Technique were created by Dr. John Chao.
How does Chao Pinhole® Surgical Technique differ from traditional gum grafting?
Traditional gum recession treatments involve the use of donor tissue or soft tissue grafts in order to rebuild the gumline. This soft tissue would be sutured in place and would join with existing gum tissue as it healed. While this traditional grafting treatment is effective, comparable results with better patient experience can be achieved through the Chao Pinhole® Surgical Technique.
How is Chao Pinhole® Surgical Technique performed?
During the Chao Pinhole® Surgical Technique, a needle is used to make a small hole in the patient's existing gum tissue. Through this pinhole, special instruments are used to gently loosen the gum tissue. These tools help expand and slide the gumline to cover the exposed root structure. There are no grafts, no sutures, and no incisions needed with the Chao Pinhole® Surgical Technique. It simply involves the adjustment of the existing tissue.
What are the benefits of Chao Pinhole® Surgical Technique?
The benefits of the Chao Pinhole® Surgical Technique are many:
Less Discomfort for the patient after treatment.
Faster recovery for the patient than traditional grafting.
No need for uncomfortable sutures.
No need for scalpels or invasive surgical tools.
No need to take donor tissue from the patients palate.
Excellent, natural-looking, long-lasting results.
Meet Dr. Otis Washington
Certified Pinhole Surgical Technique Periodontist Raleigh, NC
Dr. Otis Washington knows that periodontics is one of the most challenging specialties in dentistry. He loves that he's able to provide great results, comfortably, in a challenging field.
With a deep understanding that each patient's periodontal needs and concerns are unique, Dr. Washington takes time to speak with every patient and listen to his or her care goals. He wants to learn what's important to that person. This enables Dr. Washington to foster a bond of mutual trust and respect as he gently restores an individual's oral health and smile.
Dr. Washington enjoys getting to know each of his patients. He likes caring for a diverse community, from retired musicians to active members of the science community and many more. The conversations he has with his patients, and the resulting friendships, enrich his life.
Education and Continuing Education
Undergraduate degree – University of Michigan, Ann Arbor
Doctorate of Dental Surgery – University of Michigan, Ann Arbor
Master of Science in periodontics – University of North Carolina at Chapel Hill
Knowing that periodontics is a constantly evolving field, Dr. Washington seeks out continuing education at every opportunity. In addition to active membership in multiple study clubs, Dr. Washington regularly attends conferences, seminars, and lectures. He also stays current on research findings and other topics through periodontal and dental journals. Additionally, Dr. Washington is a part-time faculty member of the University of North Carolina.
Continuing education keeps Dr. Washington up to date on periodontal technologies and techniques. This ensures his patients receive the highest level of care and the strongest results every time.
Professional Memberships
American Academy of Periodontology
American Board of Periodontology, Diplomate
American Dental Association
National Dental Association
Raleigh-Wake County Dental Society
Piedmont Dental Study Club
Personal Life and In the Community
When he's not working, Dr. Washington enjoys spending quality time with family and friends. Among his many hobbies are playing the cello, painting, and sculpting.
Dr. Washington has served as a board member for Wake Smiles, which serves indigent patients in Wake County. He has also led dental mission trips to southern Kenya.
Request an Appointment
Send us an e-mail and we will contact you shortly!
2310 Myron Dr.
Raleigh, NC 27607-3358